Yukichi Fukuzawa Memorial Lectures in Economics
James J. Heckman
The Economics of Human Development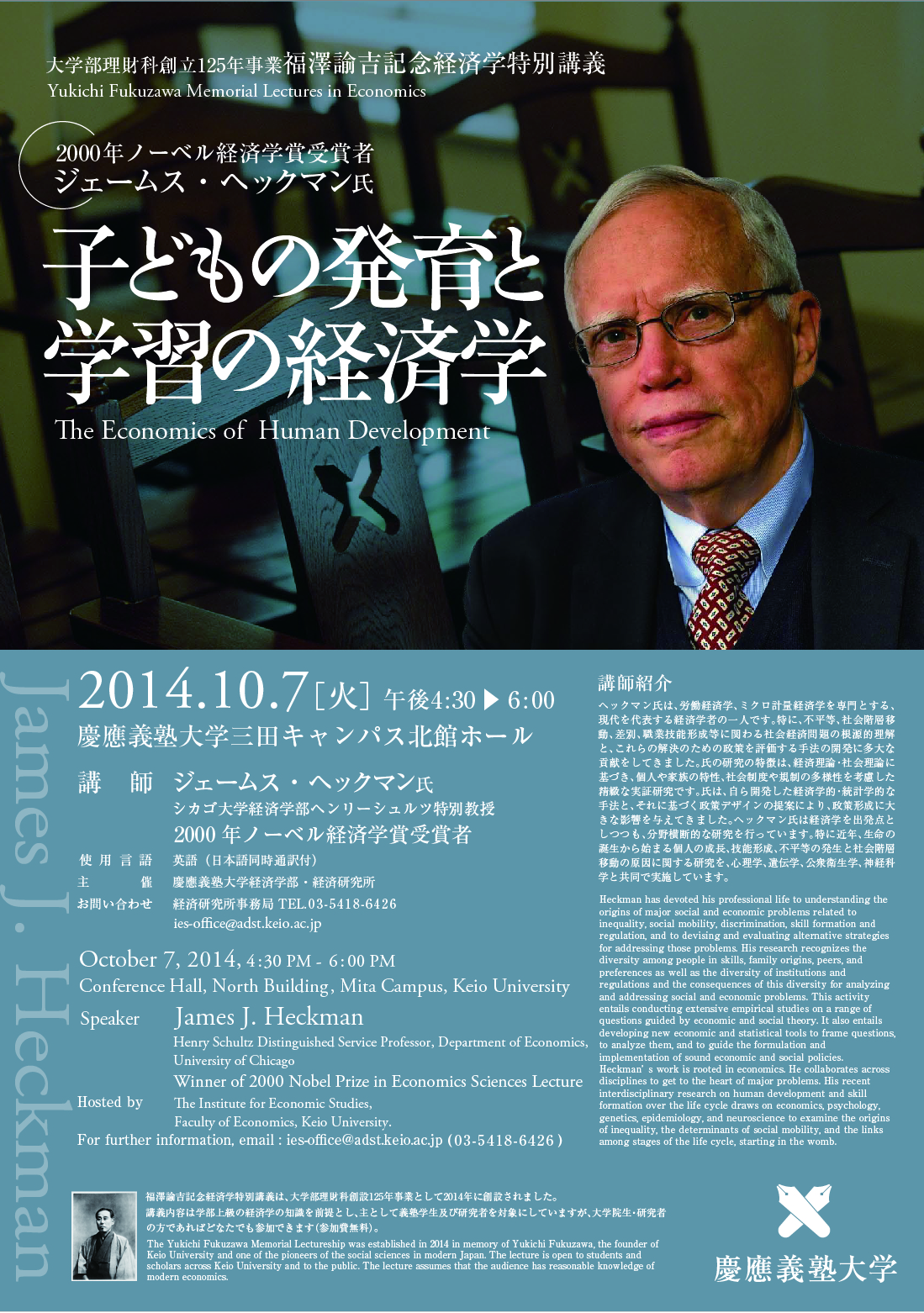 > Zoom
Date
October 7, 2014, 4:30 PM-6:00 PM
Place
Conference Hall, North Building, Mita Campus, Keio University
About Speaker
Heckman has devoted his professional life to understanding the origins of major social and economic problems related to inequality, social mobility, discrimination, skill formation and regulation, and to devising and evaluating alternative strategies for addressing those problems. His research recognizes the diversity among people in skills, family origins, peers, and preferences as well as the diversity of institutions and regulations and the consequences of this diversity for analyzing and addressing social and economic problems. This activity entails conducting extensive empirical studies on a range of questions guided by economic and social theory. It also entails developing new economic and statistical tools to frame questions, to analyze them, and to guide the formulation and implementation of sound economic and social policies. Heckman's work is rooted in economics. He collaborates across disciplines to get to the heart of major problems. His recent interdisciplinary research on human development and skill formation over the life cycle draws on economics, psychology, genetics, epidemiology, and neuroscience to examine the origins of inequality, the determinants of social mobility, and the links among stages of the life cycle, starting in the womb.
Target
The Yukichi Fukuzawa Memorial Lectureship was established in 2014 in memory of Yukichi Fukuzawa, the founder of Keio University and one of the pioneers of the social sciences in modern Japan. The lecture is open to students and scholars across Keio University and to the public. The lecture assumes that the audience has reasonable knowledge of modern economics.
Notes
Working Language
English (with simultaneous interpretation)
Grants by Nomura Foundation

Hosted by the Institute for Economic Studies, Faculty of Economics, Keio University.
For further information, email : ies-office@adst.keio.ac.jp (03-5418-6426)
Material
Event Reports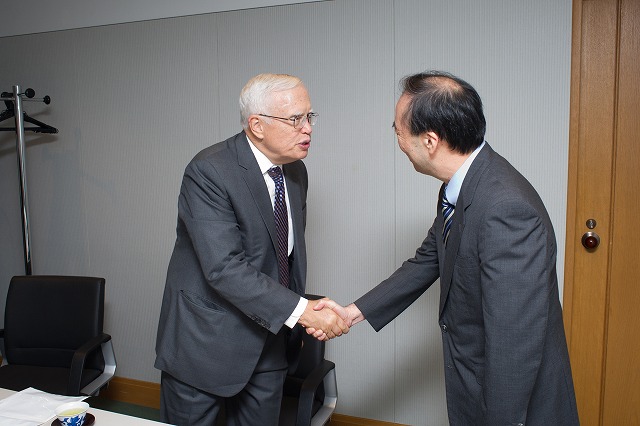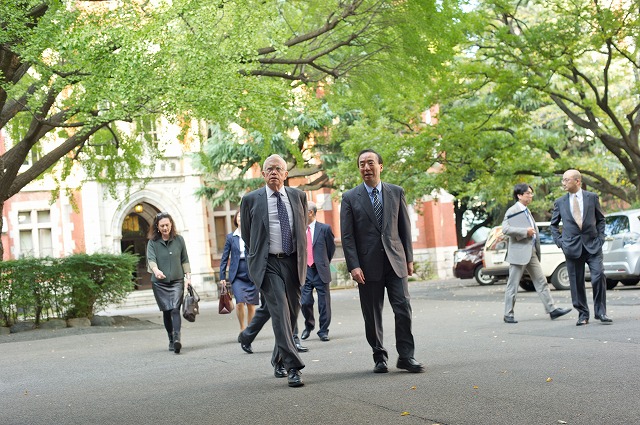 On October 7, 2014, the Institute for Economic Studies and the Faculty of Economics at Keio University invited Professor James J. Heckman, Henry Schultz Distinguished Service Professor, Department of Economics, University of Chicago, the winner of the 2000 Nobel Prize in Economic Sciences to Mita campus of Keio University.
Professor Heckman gave a lecture titled "The Economics of Human Development" as the first speaker of the Yukichi Fukuzawa Memorial Lectures in Economics.

Prior to the lecture, Professor Heckman took a walk around the campus with Professor Seike, President of Keio University, Professor Nakamura, Dean of the Faculty of Economics and Professor Hosoda, Director of the Institute for Economic Studies.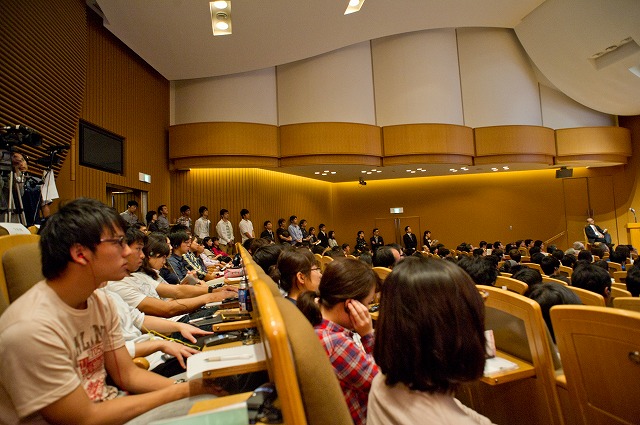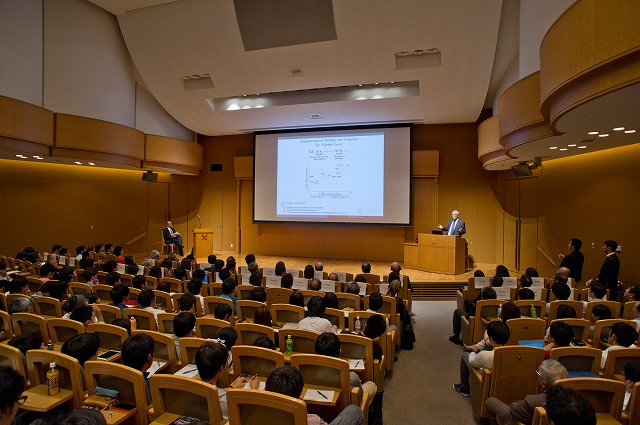 The hall was filled of enthusiastic audience including Mr. Taizo Nishimuro, Chairperson of the Keio University Board of Councilors, Keio faculty members, and researchers and graduate students in and outside Keio.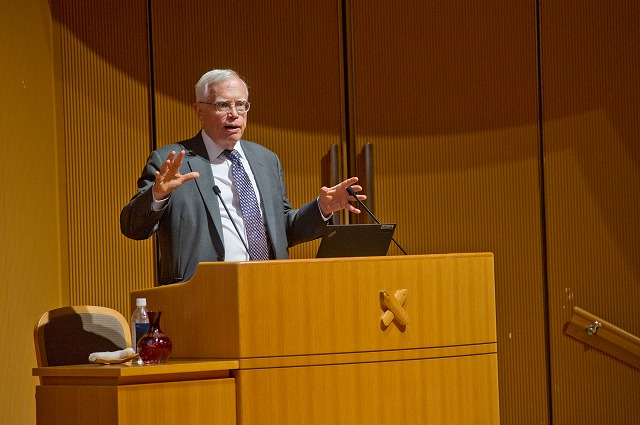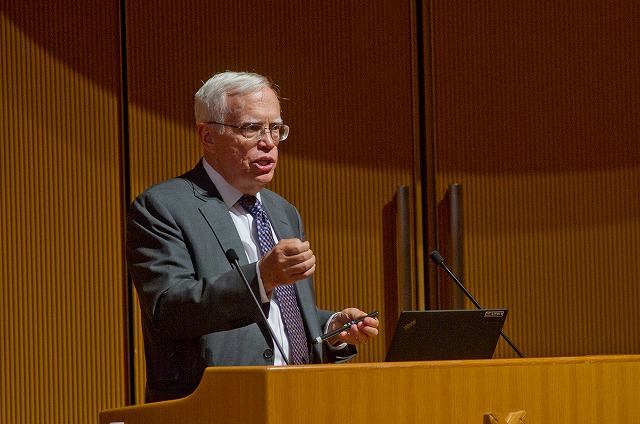 His lecture started with introduction of educational and economic inequality in Japan by quoting Keio Founder Fukuzawa's words, followed by the results and discussion from Professor Heckman's latest research.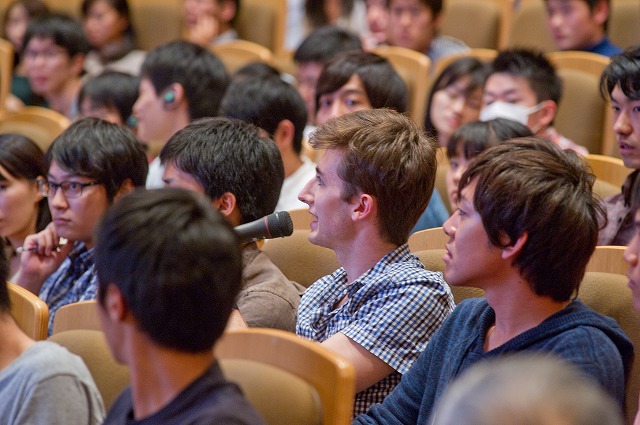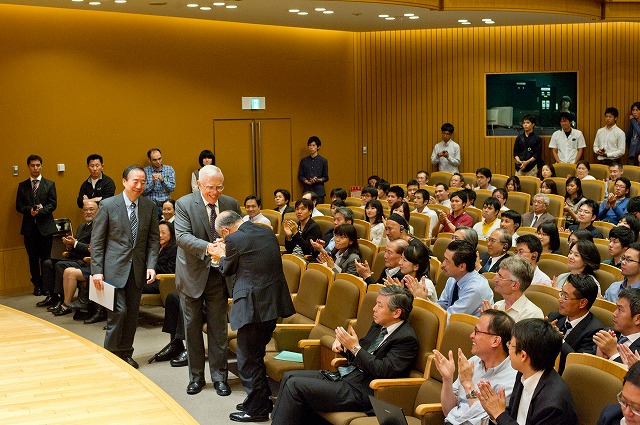 The question and answer session was full of questions and discussion from students and faculty members after the lecture. President Seike gave a concluding comment and the lecture ended with a grand applause.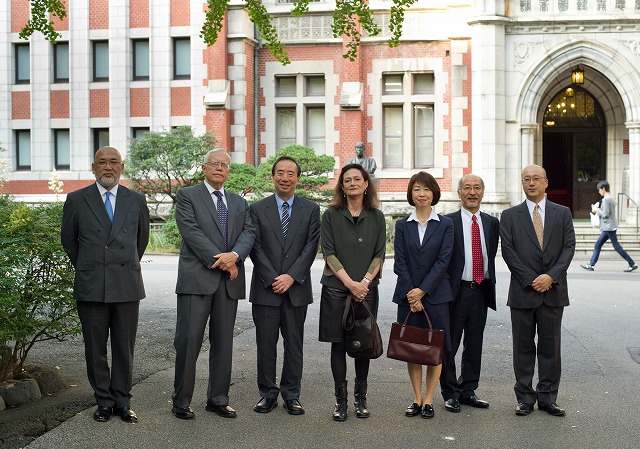 Movies