Message from the Director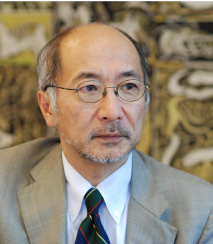 The Institute for Economic Studies (IES) at Keio University was established in April 2013 to build networks of researchers in economics, covering several departments and research institutes at Keio University.
Researchers in economics at Keio are spread across the Faculties of Economics, the Faculty of Business and Commerce, the Keio Economic Observatory (KEO), the Global Security Research Institute (G-SEC), the Graduate School of Business Administration (KBS), the Faculty of Policy Management, and the Faculty of Environment and Information Studies. IES serves to enhance a network of research among members of these different faculties and institutes at Keio University.
IES holds workshop series and publishes discussion papers to present research progress at Keio. We organise international conferences with overseas institutions such as Columbia University, the University of California, the Korea Economic Research Institute, the Institute of World Economy at Halle (Germany), Science Po in Paris, Gothenburg University (Sweden), Leipzig University (Germany), Bocconi University (Italy), and several other universities from around the world. Additionally, we conduct joint research with six research institutes at Asian universities.
Faculty members and young researchers visit the various institutes and universities within our research network.
Visiting scholars from abroad start their research at this institute. Various joint research projects are in progress, such as projects on (i) small- and medium-sized enterprise financing in Asia, (ii) restoring government budget stability, and (iii) hometown investment trust funds.

Japan is faced with various economic issues; an aging population, huge budget deficits, smaller number of startups, environmental and energy issues, and medical care and associated costs.
Researchers in many fields of economics, such as economic theory, economic policy, trade, finance, economic history, and econometrics, are invited to the institute. I am looking forward to inviting more, not only economists but also researchers in related fields, in order to solve the various economic issues confronting Japan. We hope to see many young researchers advance their research on similar topics by collaborating with scholars from all over the world. The results of the work done at IES are widely disseminated around the world, and it is our hope that they will contribute to solving various global economic issues.