Message from the Director
About IES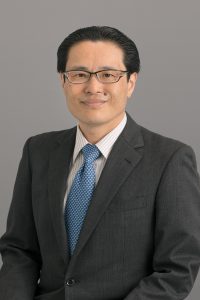 The Institute for Economic Studies (IES) at Keio University was established in April 2013, aiming to build networks of researchers in economics, covering several departments and research institutes in the fields of social sciences. Researchers engaging in economic studies at the university belong to, among others, the Faculty of Economics, the Faculty of Business and Commerce, the Keio Economic Observatory (KEO), the Graduate School of Business Administration (KBS), the Faculty of Policy Management, and the Faculty of Environment and Information Studies. The IES seeks to facilitate the construction and expansion of research networks among members of these faculties and institutes.

The IES holds regular workshops and publishes discussion papers to disseminate the outcome of research activities among researchers in economics and related fields at Keio University. The Institute also sponsors/co-sponsors lectures, conferences and symposiums. It also assists researchers by providing an 'infrastructure' to conduct research projects effectively and efficiently. Through these activities, we also hope to facilitate the cooperation and collaboration with researchers and organizations outside Keio University.

The Institute currently consists of nine research centers, including the Research Center for Financial Gerontology (RCFG), the Panel Data Research Center (PDRC), the Center for International Economics (CIE), the Center for Research on Equality of Opportunity for Children (CREOC), the Center for Fiscal and Monetary Policy (CFMP), the Centre for Finance, Technology and Economics at Keio (FinTEK), the Center for Social Innovation in Market Design (SIMDI), Community Mechanism Research Center (CMRC), and Center for Research on Inbound Tourism (CRIT). These research centers have been actively conducting various research projects pertaining to their research themes.

Japan is now facing a number of formidable societal challenges such as rapid population aging and decline, excessive population concentration in the Tokyo metropolitan area and revitalization of local communities, economic development and the environments, management of the social security systems including public pension, national health insurance and long-term care insurance schemes, improvements of labor quality and productivity. Given these societal challenges, the importance of multidimensional and interdisciplinary research in economic perspective is increasing. The IES looks forward to helping advance various types of economic research activities including basic research, empirical research, historical studies, and policy studies, among others.