2022 Asian Meeting of the Econometric Society in East and South-East Asia
August 8 (MON) – August 10 (WED), 2022 Keio University and University of Tokyo Tokyo, JAPAN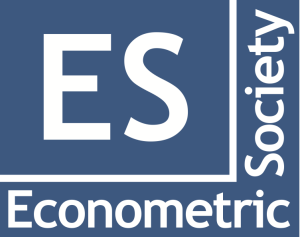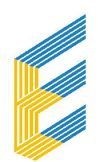 Registration & Important Dates
Presenter registration deadline: May 24, 2022 (Closed)
Non-presenter registration deadline: July 31, 2022.
Registration page in the Conference Maker
:
Non-presenter Registration
(until July 31, 2022)
Non-presenter, ES-member: No charge but registration is required.
Non-presenter, Non-ES member
*
:$300 USD
(
*
The fee is only for registration, and entry to Japan may require additional cost and time for foreign nationals.)
Registration fee refund policy
: 100% up to June 30, 2022. No refund after that date.
Uzawa-Negishi Lecture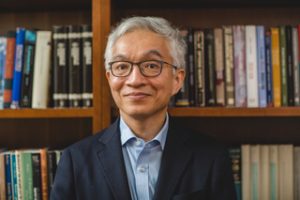 Prof. Nobuhiro Kiyotaki
(Princeton University)
Online Invited Sessions
Matching
Prof. Itai Ashlagi (Stanford University)
Prof. Parag Pathak (MIT)
Information Design
Prof. Benjamin Brooks (University of Chicago)
Prof. Elliot Lipnowski (Columbia University)
Empirical IO
Prof. Victor Aguirregabiria (University of Toronto)
Prof. Philip Haile (Yale University)
Treatment Allocation
Prof. Maximilian Kasy (University of Oxford)
Prof. Anders Kock (University of Oxford)
Quantitative Macroeconomics
Prof. Matthias Doepke (Northwestern University)
Prof. Aysegul Sahin (University of Texas, Austin)
International Trade: Global Firms and Labor Markets
Prof. Swati Dhingra (London School of Economics)
Prof. David Dorn (University of Zurich)
Prof. Kalina Manova (University College London)
Development Economics
Prof. Mushfiq Mobarak (Yale University)
Chief Economist Albert Park (Asian Development Bank)
Selective Inference in Econometrics
Prof. Zhipeng Liao (UCLA)
Prof. Adam McCloskey (University of Colorado Boulder)
Health Economics
Prof. Emily Oster (Brown University)
Prof.Manisha Shah (UCLA Luskin School of Public Affairs)
Labor Economics
Prof. Toru Kitagawa (Brown University)
Prof. Patrick Kline (UC Berkeley)

Important Information
The meeting format is hybrid. Presenters can choose in-person or virtual presentation up to 10 min. before the session. However, please note that the organizers cannot take responsibility for travels, health, and safety. Many of the invited sessions are online. No lunch or reception is provided at the venue. Please check this page and information from
the Ministry of Foreign Affairs of Japan
regularly, for the updates.
Contact:
ames2022tokyo@gmail.com
University Measures on COVID-19:
Keio University
University of Tokyo
Conference announcement by the Econometric Society
The local organizers comply with all the health and safety regulations imposed by Japan, Tokyo, Minato-ku, Bunkyo-ku, Keio University and University of Tokyo in which the activity takes place, and the Econometric Society shall be held harmless and indemnified for any health and safety incident that might arise during the meetings, including COVID-19 related one.
Disclaimer:
Neither the local organizing committee of the AMES 2022 Tokyo, nor the Econometric Society, nor Keio University, nor the University of Tokyo, nor any other third parties involved in the organization of AMES 2022 Tokyo, provide insurance. The parties listed above do not accept liability for losses of whatever nature incurred by participants and/or accompanying persons, nor for loss of or damage to their luggage and/or personal belongings at the conference venue. Furthermore, the parties listed above do not take responsibility for any loss, accident, damage or illness that might occur during the conference or in the course of travel to or from the event site. Please check the validity of your own travel and/or health insurance to ensure that you are fully covered throughout your stay in Tokyo.
Econometric Society Sponsors
​
© Institute for Economic Studies, Keio University. All rights reserved.